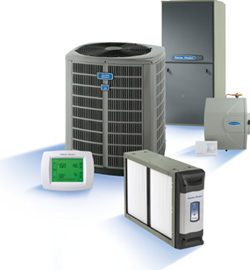 About One Call Heating, Cooling & Refrigeration
With over 30 years of experience, One Call Heating, Cooling & Refrigeration understands your need for a skilled heating and air conditioning service technician with the knowledge to solve heating and cooling problems of any size.
Along with providing skilled repair services, we also provides affordable routine maintenance services. We recommend having your HVAC unit checked and serviced twice each year. Routine maintenance on your system helps save you money by having minor issues fixed before they turn into something major!
One Call provides:
• Repair services - 24/7 Emergency Assistance
• New Heating, AC / Air Conditioning, and
•
Refrigeration Installation services
• Preventative Routine Maintenance
We strive for 100% customer satisfaction! Call today and let One Call
solve your heating, cooling (air conditioning), or refrigeration issues.

Learn more about our services

Schedule an appointment